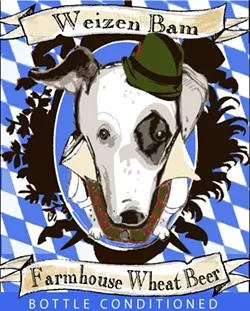 Courtesy of Jolly Pumpkin
The time for the spicy, full-bodied beers of winter has long expired and now we're turning to the lighter, fruity flavors to help us get through the sweltering heat.
To that end, Jolly Pumpkin and North Peak Brewery bring us a number of citrusy sours, smooth wheats, and zesty hoppy brews - all with summer refreshment in mind.
From Jolly Pumpkin Pizzeria and Brewery, there's Weizen Bam (4.5%) a light sour wheat with pronounced and lasting notes of lemon, a wheat finish, and for dessert a banana, clove, and bready aftertaste. For a classic choice, there's the easy-to-drink Oro de Calabaza (8%). Spicy and peppery, yet refreshingly citrusy and a gentle hops, this is one beer that's meant for sipping on the patio.
Onto North Peak Brewery, there's Archangel (5%), which celebrates Michigan's cherry season. It's a light wheat, with hints of clove and banana, and a tart cherry finish. And next up is the Majestic (5.5%), a stronger wheat ale that starts off with a light lemon zest and a spicy, hoppy finish.
You can find all these summer delights at Jolly Pumpkin in Midtown at 441 W. Canfield. Hours are 11:30 a.m.-11 p.m. Monday through Thursday, 11:30 a.m.-1 a.m. Friday and Saturday and 11:30 a.m.-10 p.m. Sunday.