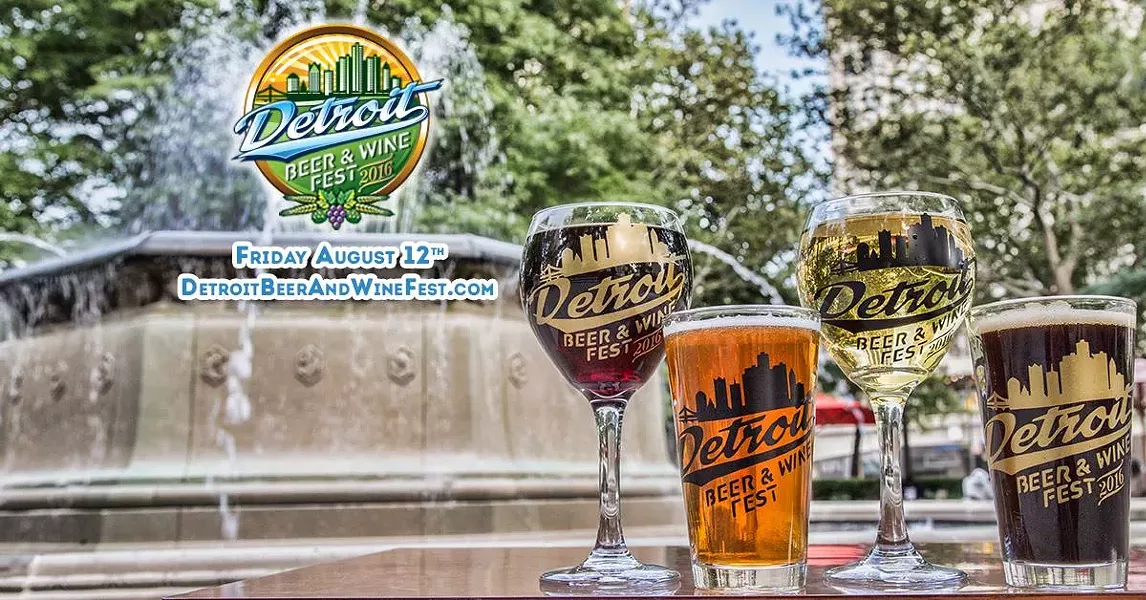 Photo via Detroit Beer and Wine Festival event, Facebook
This Friday, if you're looking for a buzz, ditch the plain 12-pack and go downtown instead. Beer and wine will be flowing through Grand Circus Park starting at 7:30 p.m. With over 40 breweries contributing to over 100 different beers and wines for your consumption, you can get the perfect feeling with perfect taste.
Friday, August 12,
Event starts at 6:30 p.m. for VIP and 7:30 for general admission; 1601 Woodward Ave., Detroit; detroitbeerandwinefest.com; 248-543-1000; general admission tickets are $30, $45 for VIP.