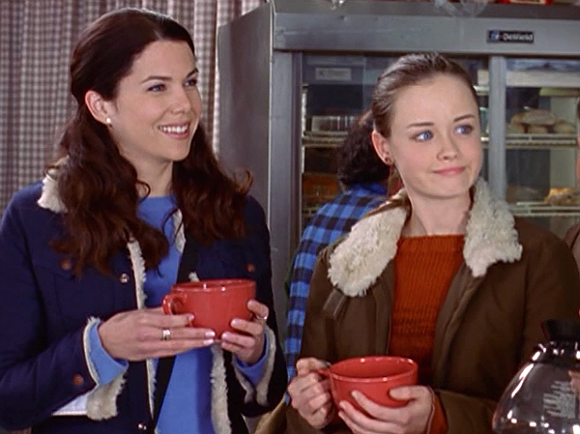 Avalon International Breads,
the already famous Midtown bakery that's run by Ann Perrault
, has announced it will transform into Luke's Diner for a day.
If "Luke's Diner" means nothing to you, then you should probably just click away now, but those of us who are rabid fans of Amy Sherman-Palladino's brilliant comedy-drama series
Gilmore Girls
and are eagerly anticipating the revival Netflix has promised us this holiday season, well, we're currently salivating.
According to
Eater Detroit
on Oct. 5 Avalon will make the transition, serving massive amounts of coffee for free from 7 a.m. to noon. Customers will also be able to purchase pie by the slice, which is cool, but we all know that Weston's Bakery was actually the place to get all the pie in Stars Hollow.
The Eater Detroit story promises that Avalon has other Gilmore-inspired surprises up their sleeve as well.