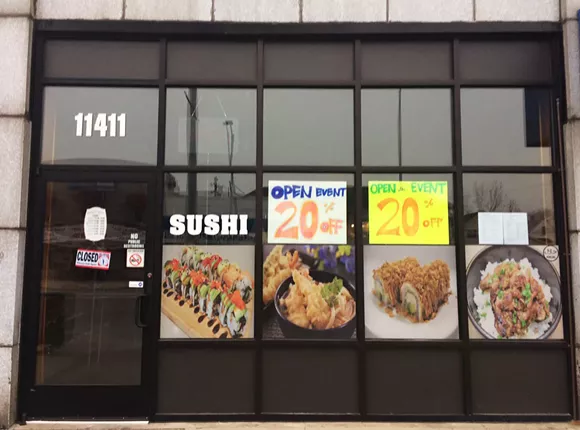 A new sushi spot is rolling out rolls in the Rock City Eatery's former Hamtramck space.
Fat Salmon Sushi opened on Thursday with what an employee says is a temporary menu that'll be in place for a few weeks while another is finalized.
All the classic tuna, salmon, shrimp and California rolls are there along with Fat Salmon's takes on special rolls like the Yam Yam (deep fried roll with salmon, tuna, eel, avocado, and egg) and the Firecracker (shrimp tempura, cream cheese, crab salad, avocado, topped with crab and baked).
The menu also offers appetizers like gyoza, shimai, and edamame, while a short list of entrees includes Chicken Teriyaki, Korean Bulgogi, Bibimbap, udon noodles, and a ramen bowl.
An employee said the owner chose Hamtramck because there aren't any sushi restaurants nearby. Fat Salmon is open from 11:30 to 9:30 p.m. Monday through Saturday, and 4 p.m. to 9 p.m. on Sunday.
Rock City closed their Hamtramck location, at 11411 Joseph Campau, in September and reopened in Midtown.