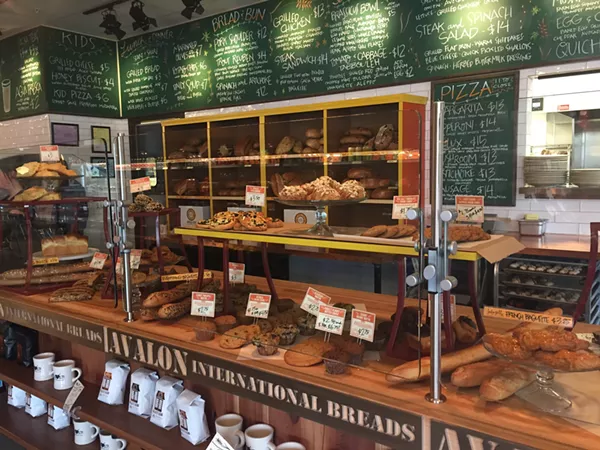 The downtown Detroit Avalon Cafe and Bakery opened its doors to the public at 7 a.m. this morning.
The new spot is located at 1049 Woodward Ave. on the corner of State Street. The 2,951-square-foot restaurant features a quick service counter as well as a dining area. In a first for the chain, this location features a new pizza menu — as well as Avalon staples like sandwiches.
In addition to serving Michigan's Mighty Good Coffee, Avalon Cafe and Bakery has a complete drink menu, including local craft beer and wine.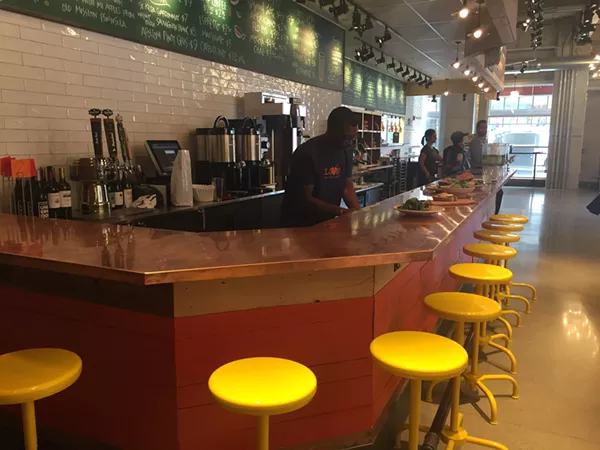 According to a press release, the downtown Detroit location will employ 40 people. The downtown Detroit location is Avalon's fifth: the original bakery opened on Willis Street in the Cass Corridor in 1997, and there are now locations on the east side, in Ann Arbor, and at Detroit Metro Airport.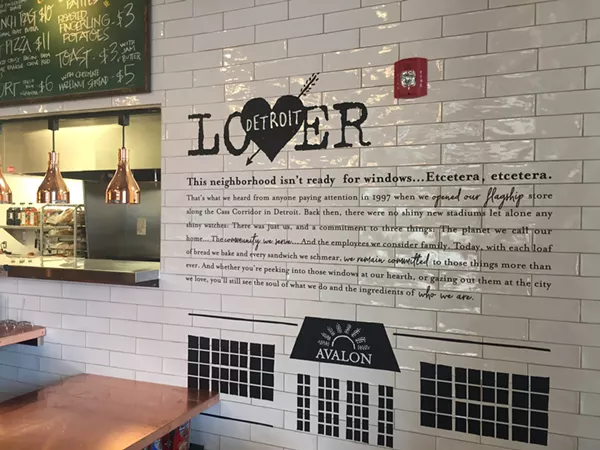 Get more food news. Join our weekly dining newsletter here.