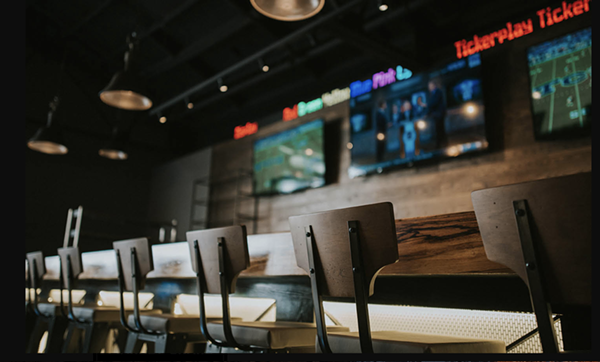 The Dow Beer Exchange – an extension of Dick O' Dow's – is up and trading in Birmingham.
The beer exchange concept means prices of the 40 craft beers it will have on tap will fluctuate every 15 minutes based on demand – the more customers drink of a certain beer, the more prices increase, as that's how the law of supply and demand works.
Conversely, the cost for beers of which customers aren't drinking as much will drop. Owner Mitch Black tells
MT
that the prices will generally only fluctuate a quarter or two, but the market will crash occasionally, leaving all beers at 25 cents over cost.
The opening bell rings at 5 p.m. on weekdays and noon weekends. Black says to expect a selection of limited run and hard-to-find beers – or "liquid assets" – like Founders
Kona's Big Wave Golden Ale
,
Refuge's Blood Orange Wit,
Perrin Black Lager, Elysian's
Space Dust,
Short's Slumlord, and Pigeon Hill Oatmeal Cream Pie.

On the menu, find a range of items like the New Yorker Flatbread (steak with grilled red onion, truffle blue cheese), Ahi Tuna Sliders (two sliders with Asian mayonnaise and kimchi), and chicken flautas (Salsa braised chicken rolled into flour tortillas, deep fried, served with salsa).
Find more information on the Dow Beer Exchange's
website
.