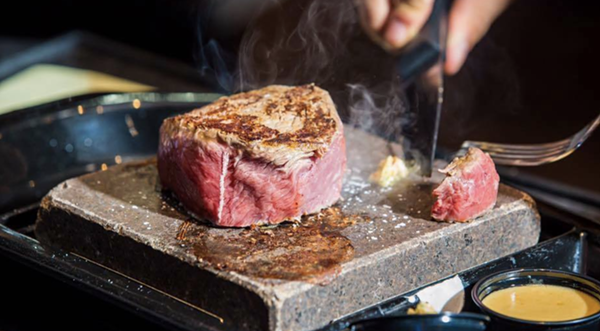 Seared steak chain Black Rock Bar and Grill is opening a new location Thursday just outside Ann Arbor.
Though Black Rock's menu covers a lot of turf, it's a meaty chain with eight locations in Michigan and Florida best known for cooking its steaks table-side on a 755-degree lava stone. Steaks cooked rare typically take between between five and 15 seconds, while a well done steak sits on the stone for about one minute. Black Rock also specializes in seafood, chicken, sandwiches, and burgers.
MLive
reports that the restaurant opens with a VIP party on Thursday and with regular hours on Friday in the former Passport Restaurant and Lounge at 3776 S. State St. in Pittsfield Township.