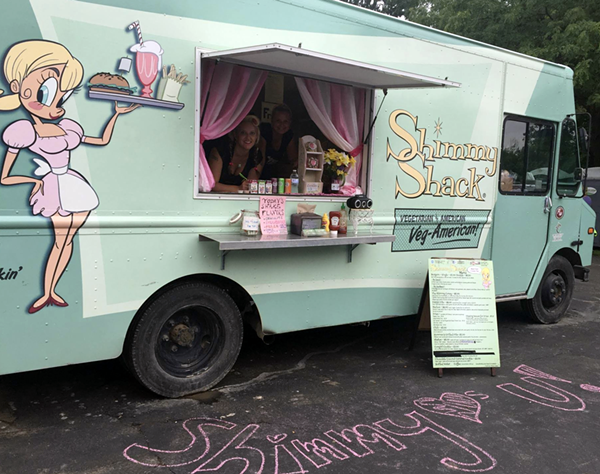 Misfortune has struck the Shimmy Shack vegan food truck for a second time in under a year.
Owner Debra Levantrosser says someone broke into the truck while it was parked in the South Lyon VFW Hall parking lot and stole over $500 worth of cash and electronics.
The incident comes just nine months after someone poured
what appears to be anti-freeze or some kind of red liquid into the truck's gas tank in South Lyon.
"This is sad and a bit frustrating," Levantrosser says. "We are simply trying to do our part to end animal suffering and someone seems intent on breaking our spirits, which they won't. We hope whoever committed the crime now has money for food but we really wish they hadn't taken our things. We work very, very long hours to make the little money that we do and when people take the things we have worked hard for, it is frustrating. It feels like someone took the wind out of our sails."
Shimmy Shack is planning an Aug. 1 opening for its new brick and mortar location near Ann Arbor and Haggerty roads in Plymouth Township.
The mint green, retro restaurant has an American diner feel and serves vegan and gluten-free versions of classics like burgers, coney dogs, and nachos. PETA named it one of the top five vegan food trucks in America in 2015.
Anyone with information is asked to call the South Lyon Police.
For more information, check out Shimmy Shack's
Facebook page
and website for its calendar of upcoming events and locations.
So many restaurants, so little time. Find out the latest Detroit dining news with our weekly food newsletter delivered every Friday morning.