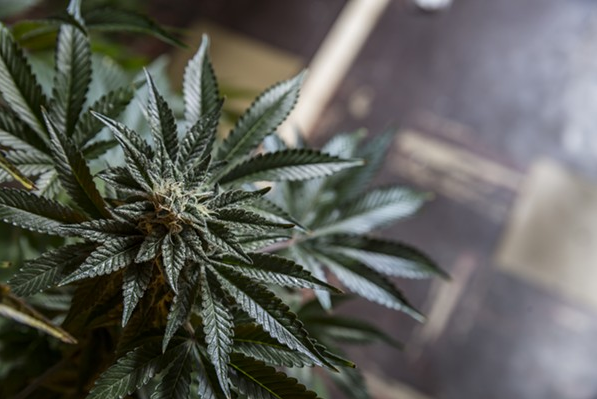 Jacob Lewkow
A weed plant.
The Michigan Senate has voted unanimously to ban weed-infused beer, wine, and alcoholic drinks.
If the State House approves the law, use of any part of the weed plant in alcoholic drinks will be prohibited. Of course, that leads to the question, "How will those who want to get high and drunk at the same time ever manage to do so now?"
Marijuana advocates say the legislation is a solution in search of a problem, but weed-infused beer is a thing elsewhere. Blue Moon is developing a non-alcoholic weed beer that it will sell in Colorado. In Ontario, Canada, a firm recently received a $300,000 government grant to fund development of marijuana-brewed beer, and California wine makers are experimenting with marijuana-infused wine, the
Detroit News
reports.
But Republican Sen. Rick Jones, who introduced the bill and apparently doesn't care that much about the free market, says stoners can go elsewhere if they need to get high and drunk.
"I'm so happy that instead of becoming stoners in Michigan, they'll go to Canada or they'll go to California," Jones said at a Senate hearing. "Thank goodness."
So many restaurants, so little time. Find out the latest Detroit dining news with our weekly food newsletter delivered every Friday morning.