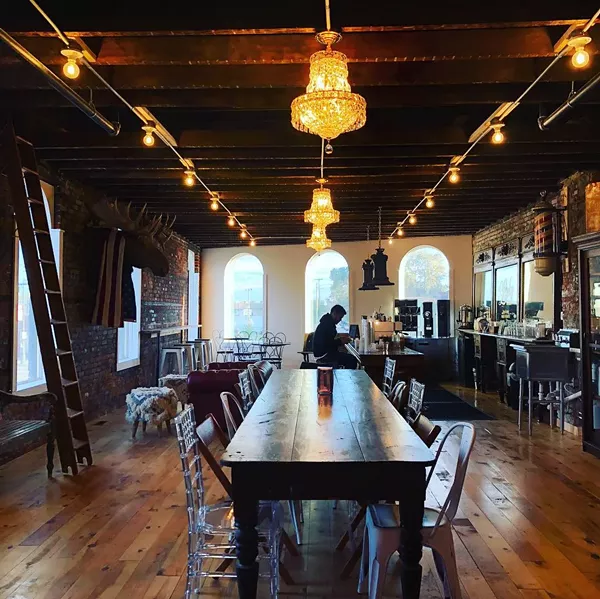 Courtesy photo
Detroit Barbers.
Detroit Barbers Barbershop + Brands has added a coffee bar to its Corktown location. The coffee shop, called
Lucky Detroit
, is brewing beans on the barbershop's second story.
Though the menu is still being finalized, it features coffee roasted by Bay City's Populace and options that include espressos, lattes, pour-overs, mochas, chai and teas made locally by Retea. Lucky's general manager Patrick McDermott, who worked at local coffee shops for around 10 years, is also developing a line of custom drinks, sodas and more that he describes as a "blend between unique and traditional."
The space also features furniture made from reclaimed butcher block, and Lucky offers outdoor seating in the building's private back courtyard. The addition comes as Detroit Barber doubles its size with eight new barber stations on the second floor.
The shop, at 2000 Michigan Ave., will be open during the same hours as the barber shop — 10 a.m. to 8 p.m. Monday through Friday; 10 a.m. to 5 p.m. Saturday; and 11 a.m. to 5 p.m. on Sunday.
So many restaurants, so little time. Find out the latest Detroit dining news with our weekly food newsletter delivered every Friday morning.