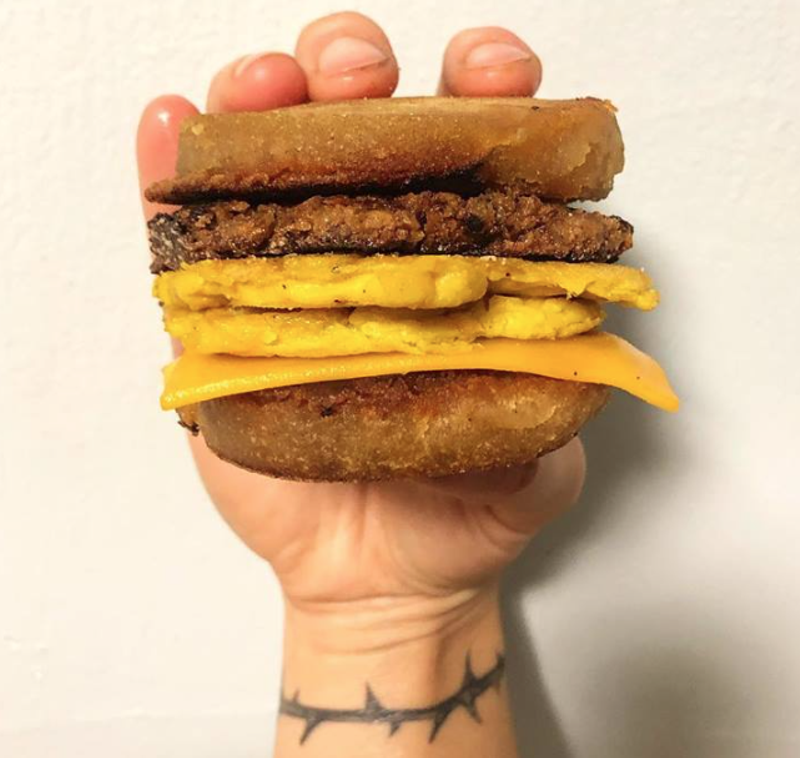 Photo via Street Beet Facebook
Behold — the Griddle Sandwich (not featured on this particular menu.)
From the ladies who brought you
Vegan Taco Hell
, Detroit-based pop-up Street Beet returns with McDaddy's —its spin on supersized fast food giant McDonald's. Street Beet's latest all-vegan menu offers health and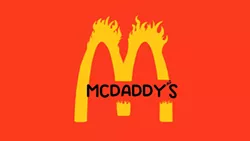 environmentally conscious options, all of which play on Mickey D's classics that have been clogging our arteries with garbage since childhood. In addition to being meat- and dairy-free, per usual, vegan queens Nina Paletta and Meghan Shaw will offer gluten-free, nut-free, and soy-free options. Among the menu's contenders: Filet No Fish, McFakeChicken, Phony Burger, ShamWow Shake, and the sandwich to end all sandwiches, the McRibby.

Vegan McDaddy's will serve from 6-10 p.m. or until sold out on Sunday, Feb. 17 at Nancy Whiskey's; 2644 Harrison St., Detroit; 313-962-4247; facebook.com/streetbeetdetroit.com; No cover, food prices vary.

So many restaurants, so little time. Find out the latest Detroit dining news with our weekly food newsletter delivered every Friday morning.