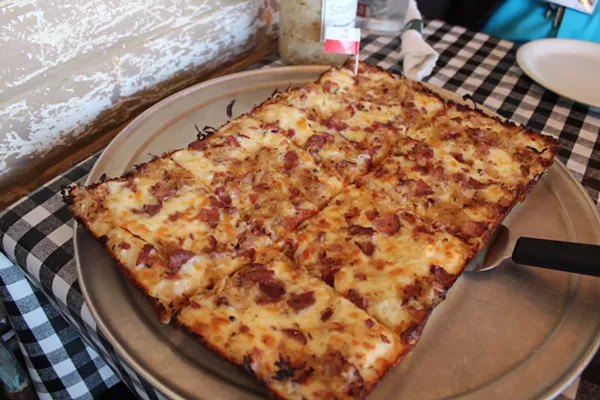 Courtesy of Buddy's Pizza
After revealing that it would be opening a downtown Detroit location Tuesday, Buddy's Pizza has announced that it will be offering quick-lunch service.
The new store which is slated to open this summer will be located in the Madison Building in the former space of Angelina's Italian Bistro near Grand Circus Park. The quick lunch service is meant to accommodate downtown employees and crowds attending events at nearby theaters and arenas.
The original store, located at 17125 Conant St. in Detroit has been operating since 1946. The modest pizzeria became famous for creating Detroit-style pizza, known for its deep square pans lined with cheese baked into a thick and crispy crust.
So many restaurants, so little time. Sign up for our weekly food newsletter delivered every Friday morning for the latest Detroit dining news.