Tom Perkins
Shields is now serving in the Maccabees Building near Wayne State University.
Shield's Pizza is now making Detroit-style pies in Midtown's Maccabees Building.
The restaurant opened on April 8 in the former Maccabees Traders space on Woodward Avenue, across from the Detroit Institute of the Arts.
Oddly enough, the new Shield's location is one of the very few pizzerias in Detroit currently serving Detroit-style pizza — all of the other Detroit-style pizza makers are in the suburbs. (The others in Detroit include the original Buddy's and Niki's.)
previously told Metro Times
the menu will look more like that at Shield's recently-renovated Troy location than its Southfield and Macomb restaurants. The former offers more appetizers, calzones, and entrees like a bistro steak and Sriracha bourbon salmon.
The restaurant worked with designer Ron and Roman Associates, which recently did the Shield's Troy store's renovation. Andoni says to expect some similar elements as in the Troy location, but the 185-seat restaurant with a full bar is tailored to fit the historic building.
Shield's isn't the only Detroit-style pizzeria planning a Detroit location. Buddy's Pizza recently announced it's opening a restaurant in downtown's Madison Building.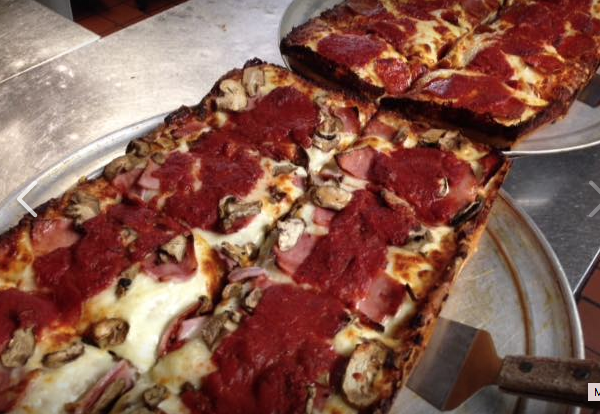 So many restaurants, so little time. Find out the latest Detroit dining news with our weekly food newsletter delivered every Friday morning.