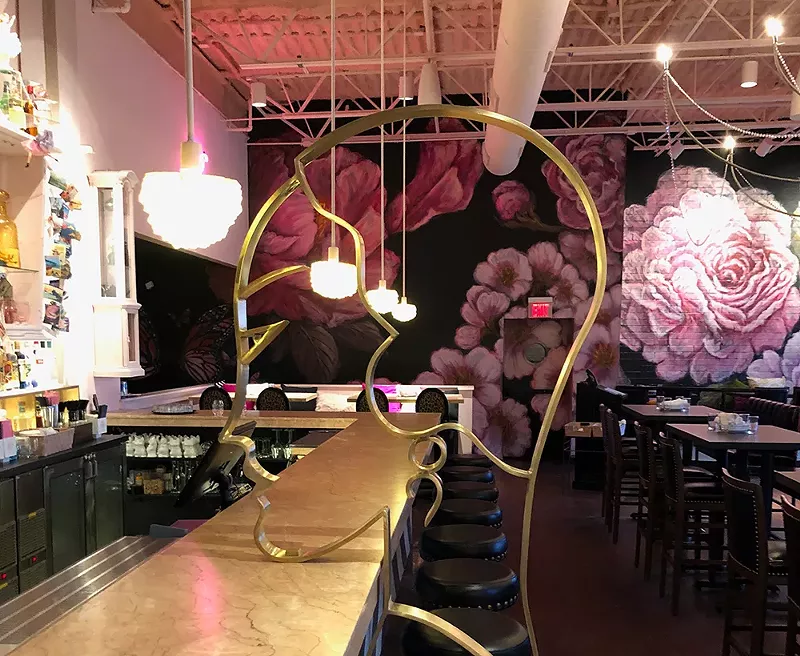 Pinky's Rooftop has opened in downtown Royal Oak on the second level of 100 S. Main St.
The eatery, a new concept from Adam Merkel Restaurants, offers a unique, vintage vibe and a lush rooftop outdoor garden.
The menu was created by both Merkel and culinary director Craig Myrand, and it features American- and Asian-inspired small plates and seafood. Signature dishes include Sashimi, Black Truffle Ramen, and Short Rib Wonton Tacos. Specialty craft cocktails include Pinky's Ice Pops, Turning Japanese, and the Buddha. All areas of the patio serve craft cocktails and shareable small plates.
Pinky's Rooftop is inspired by an old restaurant and speakeasy in Detroit that was located at Jefferson Avenue and Grand Boulevard near Belle Isle called Pinky's Boulevard Club.
"Pinky's has its own distinctive personality showcased through the menu and decor," Adam Merkel, owner of Adam Merkel Restaurants, said in a release. "Our goal was to bring a stand-out, one-of-a-kind experience to Royal Oak's dining and nightlife scene, and I think we hit it."
The 4,336-square-foot restaurant, designed by architect Ron Rea, seats a total of 83 guests inside the garden-themed outdoor rooftop, and features both dining and lounge seating. There is a 27-seat, all-season patio and a 44-seat outdoor patio.
"Pinky's will further Royal Oak's reputation as a dining and entertainment destination in Metro Detroit... especially during our beautiful Michigan summer nights!" Mike Fournier, mayor of the City of Royal Oak, said in a release.
Beginning on May 4, Pinky's Rooftop will begin offering a weekend brunch starting on May 4, which will be available every Saturday and Sunday from 10 a.m. to 2 p.m, in addition to its regularly scheduled dining hours.

Hours of operation are: Sunday through Thursday, 5 p.m. to midnight; now through May 3: Friday and Saturday, 5 p.m. – 1 a.m. (last call); and beginning May 4: Saturday and Sunday 10 a.m. – 2 p.m. (brunch), and regular dining hours from 2 p.m. – 1 a.m. (last call).
So many restaurants, so little time. Find out the latest Detroit dining news with our weekly food newsletter delivered every Friday morning.