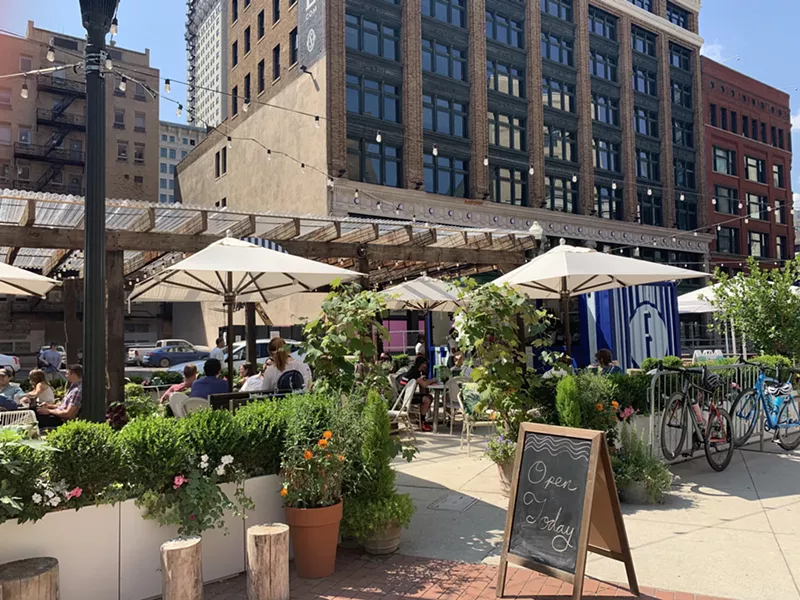 A new outdoor seasonal restaurant is up and running in downtown Detroit's Capitol Park.
The Capitol Park Cafe, which is run by Eatori Market, offers light food options, like a Kobe hot dog, lobster roll, Waldorf salad, and Halloumi grilled cheese,
Crain's
reports.
Specialty cocktails, beer, and wine are served out of a converted shipping container, and, like last year's Latin concept run by neighboring Prime and Proper, a pergola, greenery, and umbrellas will help keep diners cool.
The Capitol Park Cafe, which is run in partnership with Bedrock, is open Tuesday through Sunday for lunch, and will operate through September.
So many restaurants, so little time. Find out the latest Detroit dining news with our weekly food newsletter delivered every Friday morning.