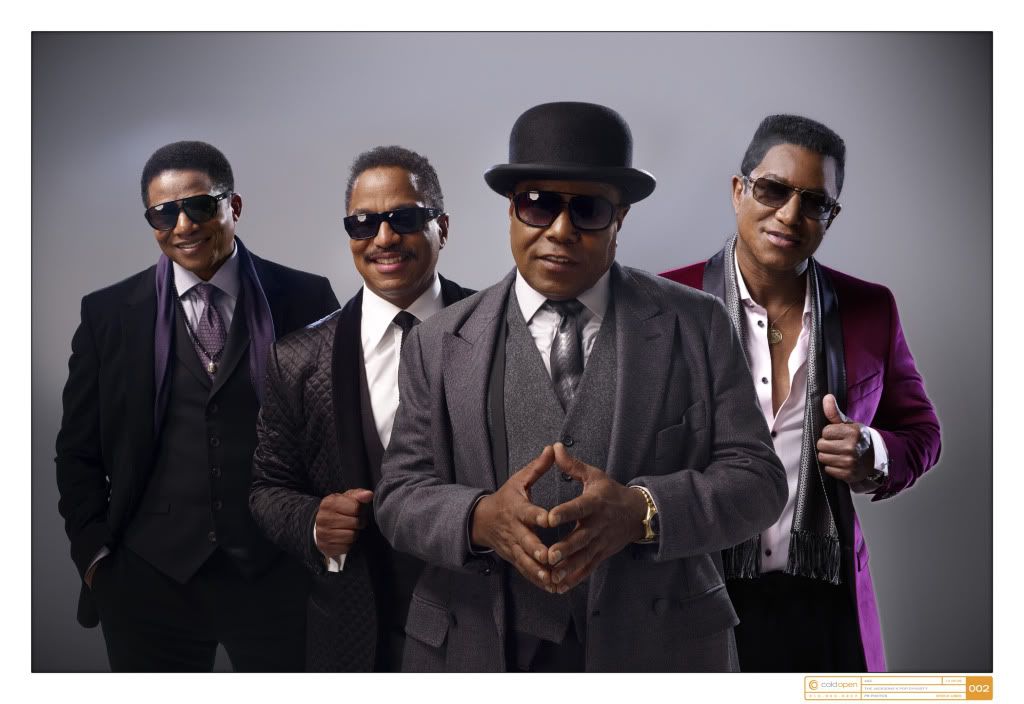 The real thing: Jackie, Marlon, Tito and Jermaine.
"You Only Think You Know Them" is the tagline A&E is using for The Jack5ons: A Family Dynasty, the new six-part reality series (if you can call anything regarding the Jackson family "reality") premiering at 9 p.m. Sunday, Dec. 13, with back-to-back hour-long episodes on the cable channel. (The following week, the show slips into its regular time slot of 10 p.m. Sundays for the remaining four installments.)
Oh, we think we know them very well, here in Motown's ancestral home. In all the whoop-dee-doo over the record label's 50th anniversary, it's been almost wholly ignored that 2009 marks four decades since the Jackson 5 cruised up I-94 from Gary, Ind., and exploded on the music business. A specific generation would like to remember Jackie, Jermaine, Marlon and Tito Jackson as four impressively talented, dazzlingly choreographed, instantly charismatic youngsters prancing behind a magnificent moppet with a once-in-a-lifetime voice.
The stated occasion for the Jack5ons limited series is an unprecedented private-lives look at the brothers as they announce and rehearse a 40th anniversary LP and concert tour, and there's no reason to disbelieve their on-air claim that this TV project was in place since last January. Yet the earth-shattering, inescapable event of June 25, the sudden death of baby brother Michael — "as surprising to us as it was for you," Marlon intones in the series introduction — gives the whole affair a kind of unsavory, money-grab atmosphere.
We know the Jacksons, all right. They are highly eccentric, egomaniacal, weathered middle-aged men who today all look like character actors on Sanford and Son. The question is, will America care about their petty internecine squabbles for six televised hours, no matter how slickly produced? More about this in next week's (Dec. 16) "Idiot Boxing" column.