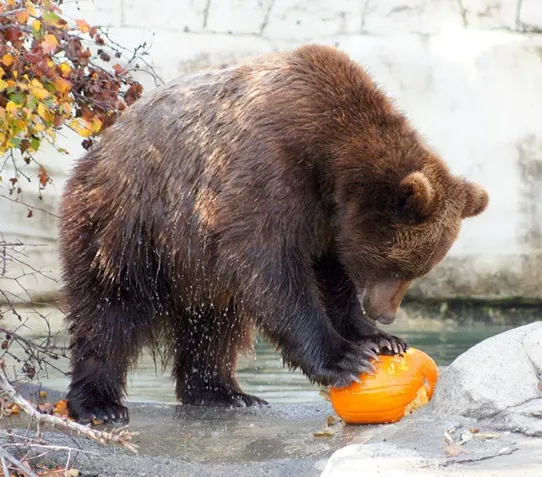 'Tis the season for all things pumpkin
and that includes animals playing with the bright orange
cucurbitaceae
today at the Detroit Zoo as part of the institution's fall event series.
"Each year around Halloween, Zoo staff provide the animals with seasonal munchies as part of its comprehensive program of ensuring environments for animals that are ever-changing and appropriately complex," the Detroit Zoo
website says
. Programs — which include things like grizzlies smashing pumpkins — have been going on all day and the result is really rather adorable.
Really
.
If you missed out on today's event, don't get your pumpkin guts in a knot. A second event is scheduled for Oct. 24.