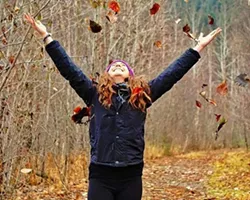 Outdoor apparel retailer REI announced this week its closing its doors on Black Friday in an unprecedented act of big box rebellion against American consumerism.
"Any retailer that hears this will be startled by the idea," REI President and CEO Jerry Stritzke said in a statement to
USA Today
. "As a co-op ... we define success a little differently. It's much broader than just money. How effectively do we get people outside?"
To that end, REI is launching an
#optoutside
campaign to coincide with the retail holiday in hopes of encouraging folks to enjoy the great outdoors
in their area
. All 143 REI stores, including southeast Michigan's Troy, Northville, and Ann Arbor branches, will recognize the new Black Friday practice this year.
"The thing that is powerful to me is this clearly is not a financially self-serving act," Stritzke told USA Today. "It's an act where we're really making a very clear statement about a set of values."
What do you say — is this a new Black Friday tradition you can get behind? Or is that flat screen TV too important?