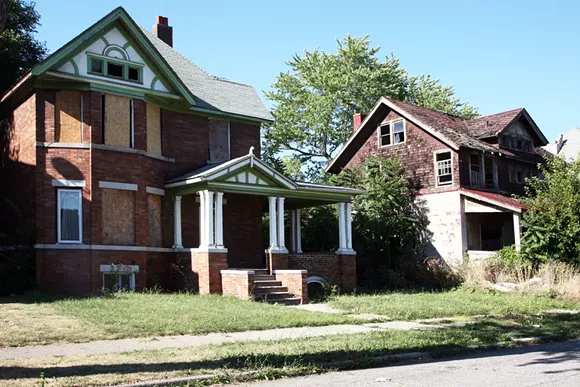 James R. Martin / Shutterstock.com
WalletHub
keeps emailing us
to essentially tell us we're the worst, and we feel it's our journalistic duty to pass along all of the useful information we glean from their reports onto you, our faithful readers.
Today, they've alerted us that according to their "in-depth analysis", Detroit is the absolute worst city to be a real estate agent. This analysis is based on a comparison of the 150 most populated cities across 13 key metrics, including annual median wage, home turnover, and median home price. (You can see the whole report
here
, if you really want to).
Here's how we ranked across the board:
Working as a Real-Estate Agent in Detroit (1=Best, 75=Avg.):
61st - Annual Median Wage for Real-Estate Agents

37th - Employment Attractiveness

126th - Home Turnover Rate

146h - Housing-Market Health Index

110th - Days on Market

31st - Real-Estate Employment Growth

150th - Median Home Price

So, if you're a real-estate agent, don't get mad at us. We're just the messenger. And please feel free share your experiences in the comments, and we'll be sure to pass those along.
Though, here's our un-official response for WalletHub.