Courtesy of Phoenix Freerunning Academy
If you ever wanted to move around like they do in Assassin's Creed, now is your chance. On July 8th the Canton Public Library will host staff from Phoenix Freerunning Academy, and will instruct guests ages seven and up on aspects of parkour and freerunning.
Eric Zimmerman, of Phoenix Freerunning Academy, gives his view of parkour and that it is better to show rather than tell. "Parkour is all about efficiency and getting from point A to point B in the safest, quickest, and most efficient way possible, navigating obstacles along the way".
At the event, Zimmerman and team will give the history of parkour and freerunning, who the Phoenix Freerunning Academy and what they do. The Academy is the only gym designed specifically for parkour and freerunning in Michigan.
The staff will show and teach guests the basics of freerunning and parkour — how to jump, how to safely land, how to roll, balance, precision jumps, safety vault, speed vault, and kong vault. Probably best to stretch before attempting anything. Probably.
Now some people may think that parkour is done all on building and in the air, not true, according to Zimmerman. "Parkour is not all about doing big flips and jumps off rooftops, you can actually spend an entire day of training and not have to step on anything higher than a curb or bench," Zimmerman said.
The program will take place on July 8th, from 2:00pm to 3:30pm in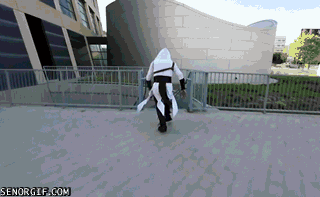 the Community Room at the Canton Public Library. For more information, visit the library's website
here
or call 734-397-0999