Photo by Detroit Zoo Facebook
Pokemon Go is conquering the world one Poké ball at a time and Detroit wants to get in on it.
With the ability to walk outside and catch Pokémon, the virtual reality game has taken the way people play to a whole new level. People of all ages are posting up at their local parks to find as many Pokémon as possible, talking to fellow Poké masters, and maybe even bumping into a few trees along the way.
The Detroit Zoo wants to offer a safe space to find Pokémon and engage with
other trainers starting at 9 a.m. on July 30 and ending at 8 p.m. on July 31.
Even though one of our own discovered that Ferndale was a hotspot for all of your Pokémon wants, I'm sure the 125-acre Detroit Zoo will open endless possibilities for finding classic and rare Pokémon.
And just to keep you on the move, the zoo is home to over 40 Pokéstops to stock up on Poké balls and other helpful items and it contains four gyms open for your team to conquer.
The details for a meeting spot are to be determined, to learn more you can join the Facebook page along with the other 12,000 people who clicked the 'interested' button for updates on this Pokémon extravaganza.
But, that's not the only Pokémon event going on in town. There is a Pokémon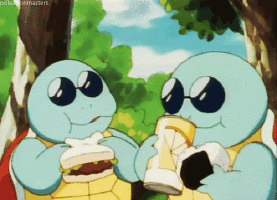 Go bar crawl on July 25 that starts at 6 p.m. and ends at 9 p.m. starting at the Checker Bar. The group will walk the streets of downtown stopping for the best Pokémon and the best beer along the way.
This shit is popping off and if you're down to embrace that sweet nostalgia you should check out these cool events to catch 'em all.