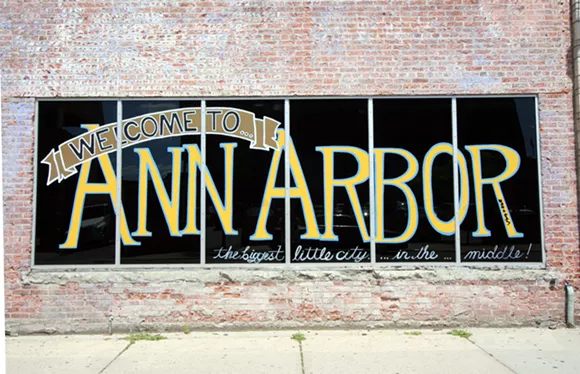 That's right, according to a study published by
Travel + Leisure
, Ann Arbor is #10 on the list of America's 15 Rudest Cities.
The list was compiled based off responses from the magazine's America's Favorite Places survey, which asked respondents to weigh in on "cosmopolitan features" like world-class museums, chef-driven restaurants, and cocktail lounges. The survey also scored some quality-of-life features, like how walkable a city is, how safe it feels, and how cordial (or not) the locals seem.
Ann Arborites caught flack for coming off rude, "but visitors also say they're notably hip and intelligent," the site said, which LOL.
The city also may come off a bit rude due to its insane sports fans. "Nine of the surly cities also scored highly for passionate sports fans, so perhaps that in-your-face enthusiasm is rubbing out-of-towners the wrong way," the study reads.
Detroit landed at #11 on the list with no real explanation why. "Unsociable locals aside, Detroit is undeniably the country's comeback kid. We called it one of the best places to travel this year, thanks to a boutique hotel boom, almost 100 new restaurants, and an attractive new riverfront park. And while readers called out locals for being rude, they raved just as much about the pizza and music scene. Watch out Nashville and New York," it said.
To be fair, rudeness in cities on the list can be in the eye of the beholder, and when those beholders are tourists, well, these results come as no surprise.
The top city on the list was Miami, which perhaps had the best reason for being rude asf. "They're multilingual, beautiful, and wealthy," said the Florida-based travel blogger Christine Austin. "For regular folks, visiting here can feel like stumbling into a nightclub full of supermodels while you're wearing yoga pants."
So...based on these results, we're gonna say this is actually a great list to be on. Stay rude, metro Detroit.