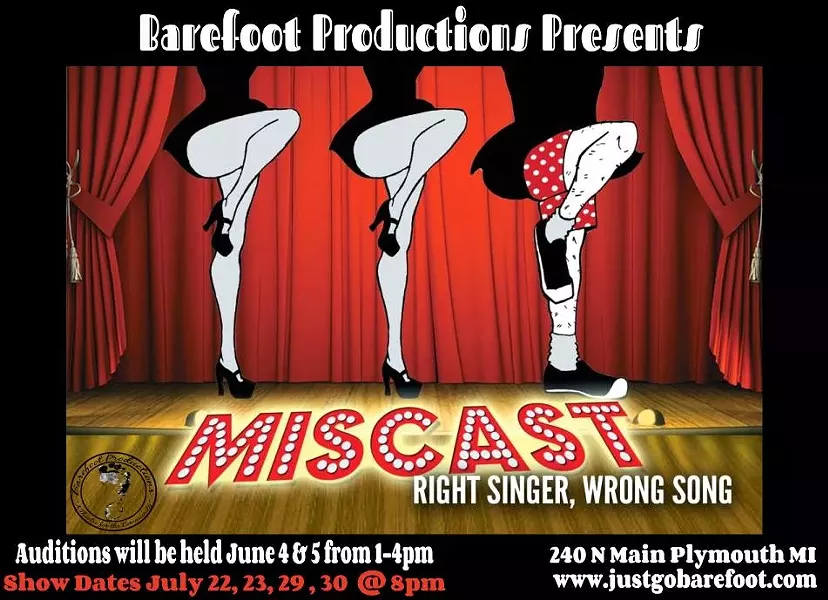 photo via Facebook: Barefoot Productions
Do you remember in third grade when you really wanted to be the sprite in the play, but the drama teacher said you were a few feet too tall? Well, live it again vicariously through Barefoot Production's Miscast. Think men singing a song a woman usually sings or a baritone singing a soprano song. At this specific production, see an all-male reprise of of "Oh My God" from Legally Blonde and a woman sing "My Unfortunate Erection" from Spelling Bee.
7/22-7/23 & 7/29-7/30, Showtime at 8 p.m.; 240 N. Main St., Plymouth; $20.