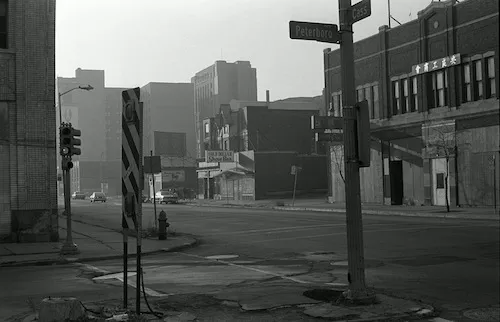 Courtesy Bruce Harkness
"Cass Avenue"
We're no stranger to the excellent work of photographer Bruce Harkness. He has spent the better part of 40 years building up an impressive back-catalog of photographs of Detroit. In many cases, his haunting photos of the past document the things we've lost over those years: neighborhoods demolished for "progress," buildings lost to vandalism, arson, and demolition, and cultural milieux that have since dispersed.
Over the last several years, Harkness has been exhibiting this body of work, showcasing his photos from the 1970s and 1980s, such as
his East Side Stills show at the Yes Farm
, or
last year's very successful Poletown 1981 show at the Hamtramck Historical Museum
.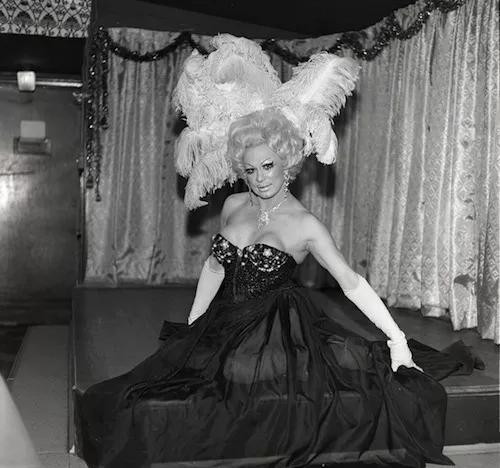 Courtesy Bruce Harkness
"Lisette"
The latest exhibit is of about 50 of Harkness' photos from the old Cass Corridor in the late 1970s and early 1980s. The collection, he says, "represents a good size slice of photographic history." Many of the photos have never been shown before.
Courtesy Bruce Harkness
"Ron and Art Dancing, Verdi's Bar"
Back in 1976, Harkness, then 23, lived in the north end of the Cass Corridor, studying photography at what is now the College for Creative Studies. Exploring the famously gritty neighborhood, he befriended its residents, gained access to such long-gone apartment buildings as the Niagara, photographed resident drag queens performing at some saloon called the Gold Dollar Show Bar, and snapped images of the Willis Bar and Jumbo's. The black-and-white shots of the seedy watering holes are fascinating, and some of the interiors call to mind the evocative Bowery photography of the great
Weegee
.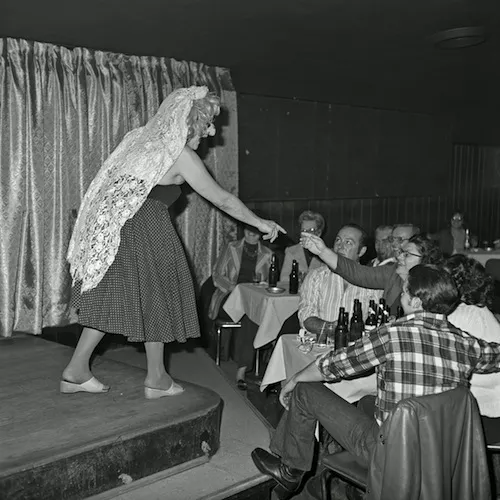 Courtesy Bruce Harkness
"Gold Dollar Show Bar"
The exhibit is at the Pittman-Puckett Gallery, right inside Affirmations, 290 W. Nine Mile Rd., Ferndale; prints are available for $50 each; for more information, call 248-398-7105.
Courtesy Bruce Harkness
"Jumbo's, Third Avenue"