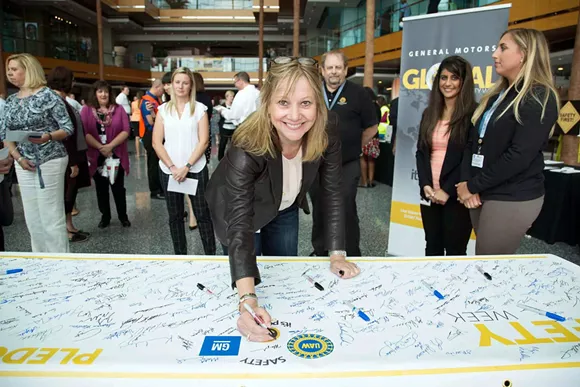 Facebook
Mary Barra, doing her thing.
Fortune
magazine released its annual
"Most Powerful Women"
list (aren't all women powerful, though??) and GM CEO and Chairman Mary Barra tops the list again as most powerful woman. Get it, Mary!
According to
Fortune,
Barra tops the list for many reason. One of which is GM's dramatic improvement over the past year. She has invested in the ride-sharing company Lyft, ended operations in Russia (bye, Putin!) and was named Chairman of the company earlier this year in January.
Oh, and she also posted record profits for 2015 with $9.7 billion. No big deal or anything.
What makes Barra's placement even more amazing is that she beat out so many other powerful and influential women like Sheryl Sandberg (COO of Facebook), Susan Wojcicki (CEO of YouTube, Google), and reigning Queen of pop culture and life itself Beyoncé.
Continue to slay, Mary Barra.
Slaaayyyy.