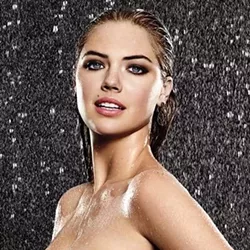 Twitter
Ice Queen Kate Upton
Hmm...we wonder if Kate Upton gets this upset with other questionably unfair voting systems, too? Yeah, we're looking at you, electoral college.
A few baseball fans couldn't believe it last night when Rick Porcello of the Boston Red Sox won the Cy Young Award over our very own Justin Verlander.
Verlander had way more first-place votes than Porcello did, but Porcello had more votes than Verlander in general, so his score outweighed Verlander's — and that my friends, is how the cookie crumbles.
The winning didn't sit so right with Verlander's fiancé Kate Upton. She went on a twitter storm and absolutely dragged the MLB through the coals. I mean, I thought
we dragged her
pretty hard a few months ago, but this was some next-level dragging.
Oh...and it didn't stop from there.
AND THEN, she replied to a couple users, and Kate now thinks this whole thing is rigged.
Basically, Kate Upton gives absolutely zero fucks, and we're kinda here for it.