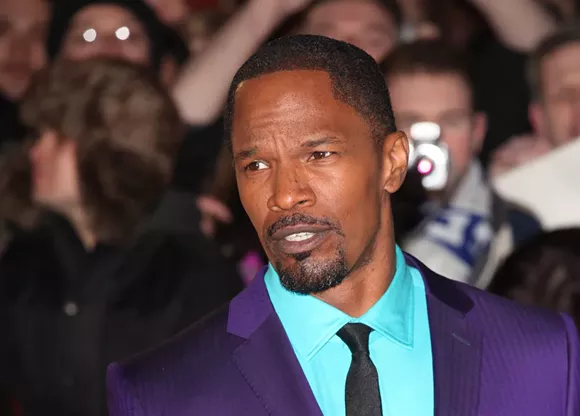 What's going on you ask? Well, the King of biopics Jamie Foxx is set to produce a TV series featuring the life and times of legendary Motown singer Marvin Gaye, reports
Rolling Stone.
Foxx is executive producing the series along with Passe Jones Entertainment's Suzanne de Passe and Madison Jones, who are some Hollywood big shots that know how to make fantastic entertainment.
Luckily, Gaye's family totally supports the project. "This project will be a powerful and definitive telling of Marvin Gaye's life story," said Gaye's son, Marvin Gaye III, who will also executive produce the project in a statement.
Barry Gordy first signed Gaye to Motown in 1961,and the hits like "What's Going On?" and "Let's Get It On" became hits across the world. Gordy told
The Hollywood Reporter
in a statement that, "Marvin was the truest artist I have ever known. "I am confident that this is the right team to bring his story to the audience in an authentic and compelling way."
No word on when the show will come out or what network will have the show, but we will keep you updated when we find out.