We're pretty accustomed to the weather being unpredictable in Michigan. One day, you might be able to sit at a restaurant's patio, while the next day you are scrapping frost off your windows before you go to work.
And Michigan weather is at its peak wackiness when we transition from winter to spring, with snow in April and rain every other day. This week is no exception, either.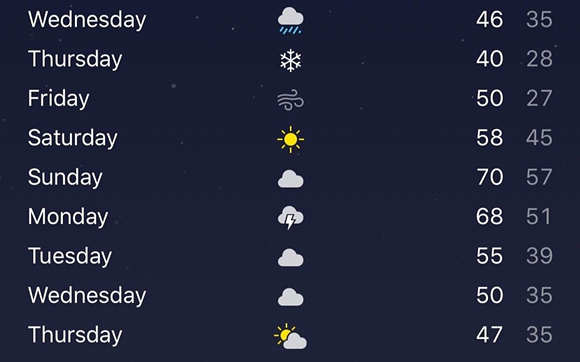 Reddit user LustGirl69 (lol) posted this seven-day forecast of Michigan weather calling it "Michigan weather in a nutshell" and we couldn't agree more. We get rain, snow, a 70 degree day, and then back down into the 50 degree marker because Mother Nature hates us.