It's an annual tradition.
Since 1994
, Harvey Drouillard has taken nude public photos in the middle of the Ann Arbor Art Fair. He checked in with us to let us know how his shoot went over the weekend.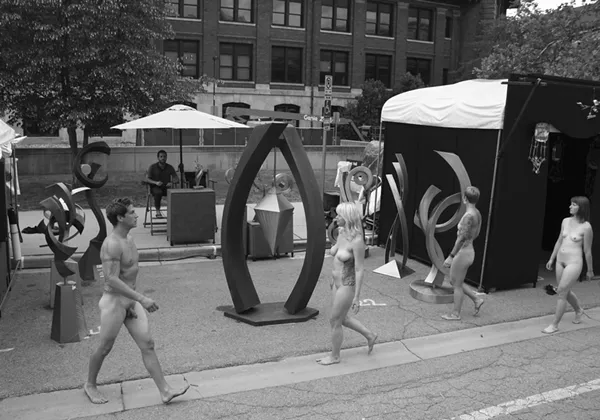 To take these pictures, it's not just a matter of photography's typical rules of composition and timing — Drouillard says pulling them off finding volunteers willing to disrobe in public and to be on the lookout for cops and children.
This year, Drouillard's shoot took him to various vendor booths (including the Washtenaw County Republican Party).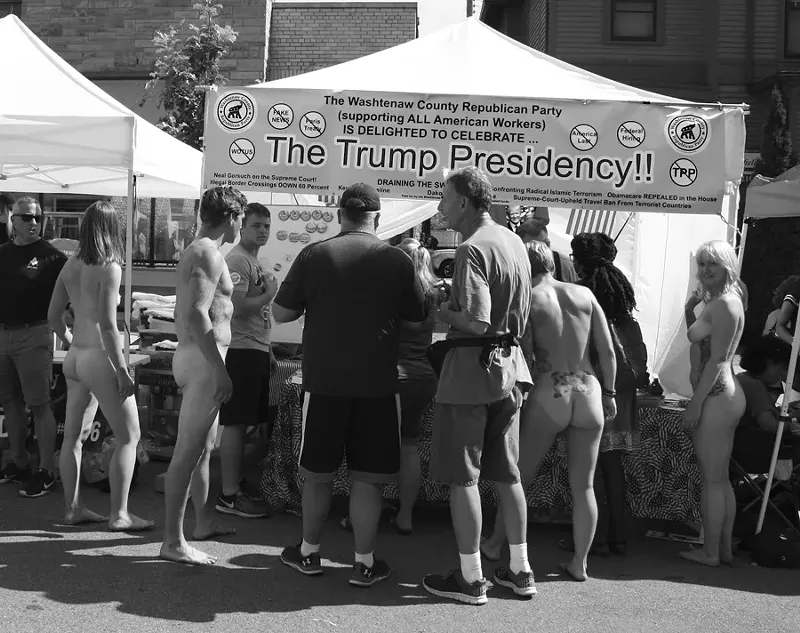 He also has some Ann Arbor and Detroit-centric 2018 calendars. Check them out
here
.