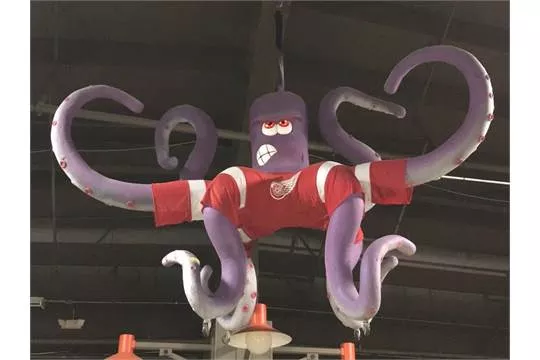 Photos via BidOnTheJoe.com
Al the Octopus
Joe Louis Arena, beloved home of the Detroit Red Wings since 1979, was shuttered this year after Olympia Entertainment opened their shiny (and admittedly very nice) new stadium, Little Caesars Arena.
Sure, the Joe was showing signs of age, but many locals have come to love the arena for the nearly four decades of memories they made within its cinderblock walls.
Large Gordie Howe glass portrait.
Now, they have a chance to take a little bit of that arena home.
Olympia Entertainment, the Ilitch family company that owns Little Caesars Pizza and the Detroit Red Wings, among many other things, will sell off nearly a thousand pieces of memorabilia that range from Red Wings lockers to a giant blow-up Al the Octopus.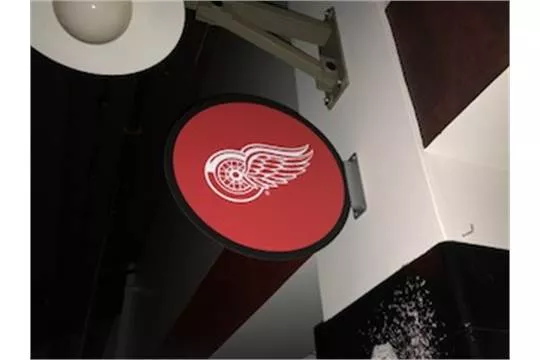 Puck sign with Red Wings logo.
To view more photos from the sale,
go here.
To learn more about the auction,
go here.
The auction starts at 7 a.m. on Saturday, Dec. 9 and will close at 10 a.m. on on Saturday, Dec. 16.