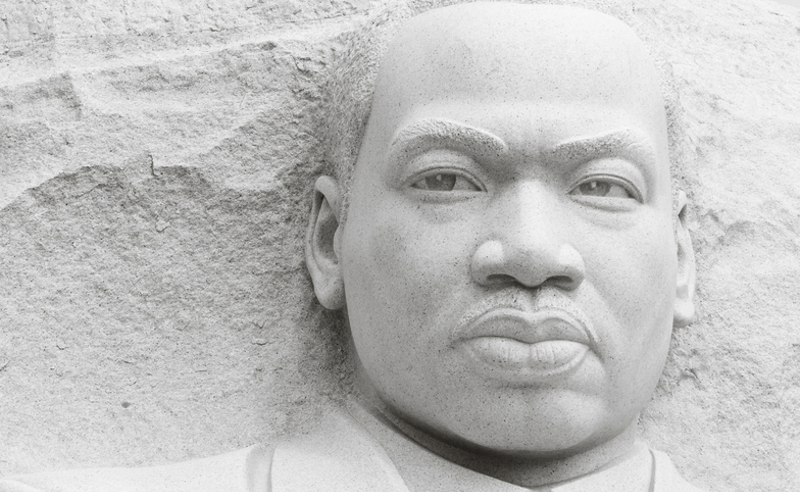 Image courtesy Shutterstock
The life and work of Dr. Martin Luther King Jr. deserve to be celebrated. But how do you do it? On the one hand, we should be grateful that it hasn't become another occasion to "honor the nation" with bratwurst and beer, but on the other hand, shouldn't we all join together, as Dr. King would have wanted, to pursue his dream collectively?
Luckily, there are events like those taking place at the Charles H. Wright Museum of African American History. It's a thoughtful and family-friendly day of events designed to evoke the spirit of fellowship, peace, and love Dr. King embodied.
It begins at 8 a.m. with the 18th annual Commemorative Breakfast. The meal will feature keynote speaker Rev. Dr. Robert M. Franklin Jr., as well as the Rev. Dr. JoAnn Watson, and performances from Ken Boyd, Isis Damil, and T'Zion Israel.
The day's festivities include musical performances, children's workshops, arts and crafts, film tributes, youth-led discussions, displays of MLK and Coretta Scott King artifacts, and more. Two new exhibitions will also open on Jan. 15:
Art from Detroit's Collections
, and
i found god in myself
, a celebration of 1976's breakthrough poetry play by Ntozake Shange entitled
for colored girls who have considered suicide/when the rainbow is enuf
.
All of the Wright's other exhibitions, including the 22-gallery
And Still We Rise: Our Journey Through African American History & Culture
, will also be open to the public.
With the exception of the breakfast, the day's activities and exhibits are included in museum admission. For more information and tickets in advance, see
thewright.org
or call 313-494-5800.