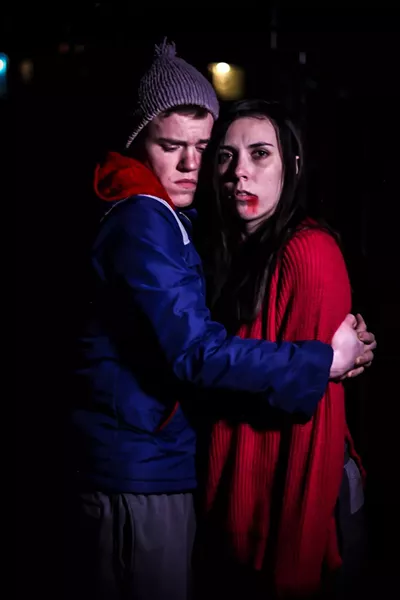 Photo courtesy of production
There was a moment there where everything was vampires all the time. But Twilight can suck it — bring on the Swedish cult phenomenon Let the Right One In. The 2004 novel of the same name spurred several film adaptations, a TV pilot, and now a stage production. The coming-of-age love story follows teenage outcast Oskar and new girl and shut-in (and "old soul") Eli as they forge a friendship based on their shared loneliness. Adapted for the stage by Jack Thorn, LTROI makes its Midwestern debut with help from director Brandy Joe Plambeck.

"Let The Right One In" will run from Friday, Jan. 5 through Monday, Jan. 29 at The Ringwald Theatre; Performances on Fridays, Saturdays, and Mondays start at 8 p.m. and Sundays at 5 p.m.; 22742 Woodward Ave.; 248-545-5545; theringwald.com; Tickets are $20.