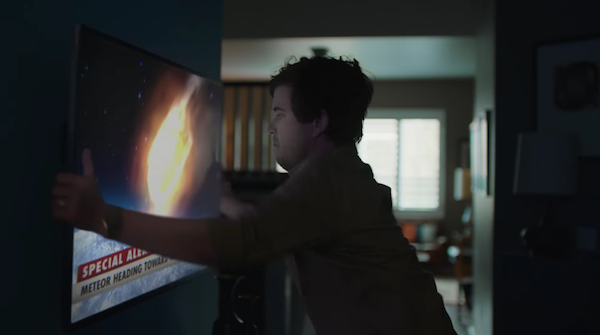 This commercial, which came out about a week and a half ago, has plenty to laugh about.
The joke, of course, is that this sucker is so roomy you can fit more than what you'd first grab fleeing your home if, says, a meteor was about to strike.
The secondary joke is that Americans have become so materialistic that they'd go back for seconds and thirds if they felt they could.
What makes it funniest, though, is it must have turned a few heads given the way
a giant fireball streaked across the Michigan sky last week
.
The creators of the commercial, which hit YouTube four days before a real meteor hit Michigan, really seemed to get much of how it looked right — especially the shadows cast
by the moving meteor
(see
49 seconds
).
As for the total lack of traffic, and the extra-slow descent taking more than a minute to complete? Not so amazing.
But to have the main feature of one's advertisement splashed across the news for several days, that's priceless right-time, right-place marketing.
(Unfortunately, viewers in Hawaii and California, rattled by missile warnings, wildfires, and mudslides, were not amused.)