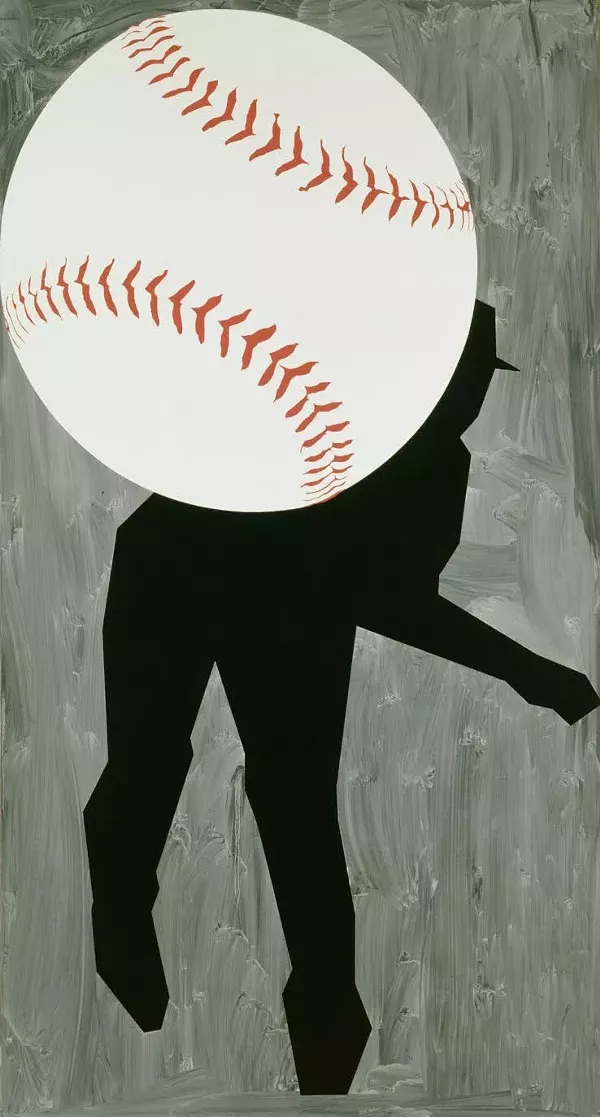 "Hard Ball III," 1993, Robert Moskowitz, oil on canvas. Detroit Institute of Arts
America's favorite pastime may seem like an unlikely subject for an art museum but the DIA has bases loaded for their latest exhibition of rare baseball cards and memorabilia.
"Play Ball: Baseball at the DIA" opens March 30 and will include a complete collection of more than 500 rare baseball cards. The card collection is part of the T206 White Border Set which was produced and released in the early 1900's by the American Tobacco Company. According to Professional Sports Authenticator, this collection ranks third in the world as far as rarity and condition.
The memorabilia and collectibles on display are from the Powell Miller collection based in Rochester, and will be accompanied by several featured art works from the DIA's collection. Included among the works is a familiar oil painting by Robert Moskowitz titled "Hard Ball III."
The exhibition aligns with Tiger's Opening Day (March 29) and celebrates the 50th anniversary of the Detroit Tigers 1968 World Series championship. To commemorate, "Play Ball" will feature vintage Tigers baseball cards, programs, as well as Al Kaline's autographed bat.
The DIA is open Tuesdays-Thursdays, 9 a.m.-4 p.m., Fridays, 9 a.m.-10 p.m., and Saturdays and Sundays, 10 a.m.-5 p.m; For more information visit
dia.org.