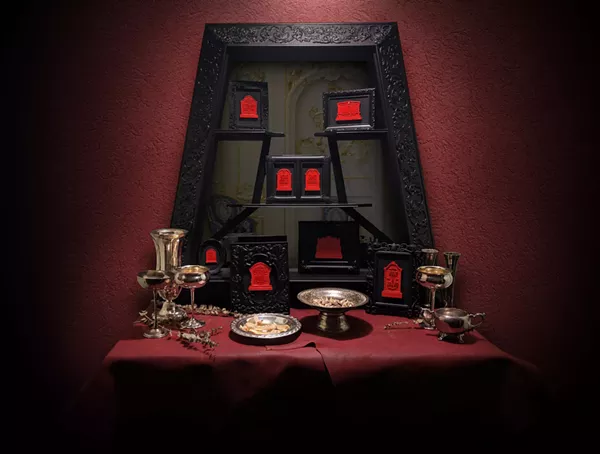 Courtesy photo
"Altar," Red Devil Made This.
To honor the 50th anniversary of the death of great occultist Cagliostro, his "allegedly" haunted 19th-century rectory is opening its doors for a free night of conjuring and congregating. The one-night event
Cagliostro: A Haunted Exhibition
will transform the Rectory into a gallery space which will feature spooky and seductive art from Legerdemain (Brian Sheehan), Red Devil Made This (Nate Cieslak), and Calvin Waterman, with musical scoring by A Death Cinematic and Gnaw Their Tongues. In addition to art and music, expect performance pieces, séances, and libations and refreshments.
Doors open at 6 p.m. on Saturday, Feb. 2 at the Rectory; 4231 St. Aubin St., facebook.com/simpleboxconstruction; Event is free and open to the public.